I am passionate about two things: teaching kids and money. Teaching kids comes with the territory of being a stay-at-home dad. I couldn't have gotten through 15 years of money blogging if I found financial literacy a chore.
There are so many ways to teach kids about money… perhaps too many. I started outlining this article and found more and more ways to teach valuable money lessons. It's easy to go overboard. Remember that young children need to just be children. Money management should be near the bottom of their priority list. That's why many of the suggestions below focus on things that kids find fun.
Set a Good Example

Whether you like it or not, your kids are watching you all the time. They see a lot of the everyday ways that you use money. I know my frugal and investing habits came from my mother. As a young child, I remember rare triple coupon shopping at the grocery store. As a teen, I would also read the copy of Kiplinger's Personal Finance magazine that came to the house. That was a good way to learn about financial topics such as corporate earnings and interest rates.

Consider giving your kids an allowance. They'll create strong money habits if they are allowed to make their own money mistakes. One of the core ideas is to have a "give, save, spend" piggy bank, such as this one. It's a fun way for them to sort out where all their pennies should go.

Check Out Money Books for Kids and Parents

There are two main ways to teach kids about money with books: give them one or read one yourself. I recommend doing both.

The best book to give a kid to teach them about money was written in 1989. It's If You Made a Million. It's written for kids and introduces them to coins, saving, spending, investing, compound interest, mortgages, and even financial independence. It does it with excellent illustrations. I wrote a review of If You Made a Million here.

If you are looking for a second book, I helped fund one on Kickstarter. I got my copy recently, and it is very good. It is M is for Money by Rob Phelan. You can pre-order it now.

Finally, if you are looking for a book to help you teach your kids about money, get Make Your Kid A Money Genius (Even If You're Not): A Parents' Guide for Kids 3 to 23 by Beth Kobliner. It's a great read from cover to cover. What I love about this book is that it covers teenagers and young adults. Older kids benefit from financial lessons, too.

Listen to some Kid Money Podcasts

I have to be honest. I'm not a podcast person. I think it's because I can't listen to one thing and write about another at the same time. I've found two very good money podcasts for children.

This is mostly for very young kids, such as kindergartners. It covers the basics of how to save, being mindful about your spending, and giving. Anisa Kurji and her two sons take you through a money journey in about 10 minutes (or less). It's perfect for the ride to school. There are only about ten episodes, but that might be enough to mix in to change the routine every couple of weeks.

This podcast tackles interesting questions like why we need money and how it came about. Most of the episodes tackle one question. Each episode is about 22 minutes long, so you could plan for this on long car rides. This is a good speed for my 9-year-old.

It's sponsored by Greenlight, which is a debit card for kids. I haven't heard too much about it, so if you have experience with that, let me know in the comments below.

There are two seasons of Planet Money Summer School that are perfect for teaching teens about money. Season one is about macroeconomics. Season two covers the basics of investing.

I know, kids watch too much television these days. It's good to have limits. However, if they are going to watch television anyway, you can use it to advance their financial education. There are two shows that I think you should focus on.

That link goes to a list of about a half-dozen episodes that focus on personal finance. There are more than 325 episodes of Teen Titans Go!, so it's usually not about personal finance. However, there's an episode about building wealth with rental properties. That covers the importance of a good credit history and credit score. Another episode teaches the value of money with a weird analogy of bees being the currency.

Did you know that Warren Buffett's entrepreneurial lessons are available as a cartoon for kids? Yep. You can watch over twenty episodes of his group of young teens learn money lessons. It's free to stream, with no subscription service to buy. Usually, I mix this in as a treat on days that I've had to homeschool as a break.

Schoolhouse Rock taught me parts of speech, how to multiply, and how a bill becomes a law. I trust Schoolhouse Rock to teach my kids about money.

Looking for more ideas? See our main article on how to teach your kids about money with television.

Money board games with the family

Every reader has to be familiar with Monopoly, so I won't waste words covering it. You are also probably familiar with the game of Life. It wasn't until playing that with my kids recently that I realized it can teach the importance of having a high-earning career at an early age. Perhaps the best of the mainstream money games is Pay Day.

The best board game to teach your kids about money is The Allowance Game. You earn money for doing things like mowing the lawn, but you can lose money if you break a window. Like all the other board games you use play money which is good for learning math concepts like addition and subtraction. This one adds coins to the mix which is great for learning decimals.

For more check out our best money board games.

Online courses to teach your kids about money

When COVID-19 hit, parents and kids turned to online learning. It wasn't as good as being in the classroom, but many kids now have improved computer skills. That makes online courses for teaching kids about money a perfect fit.

I reviewed MoneyTime at the link above. It's designed for kids ages 10 to 14, but my oldest battled through it when he was 8 and it went okay. He's 9 now and his math skills have improved a lot in the last year. Unless you're an evil parent writing about kid money, I would stick with those recommended ages. If I were to build a personal finance curriculum for kids MoneyTime would be a core component.

Choose FI Foundation

The Choose FI Foundation has another money course for kids designed for kids in the 3rd to 5th grade. I haven't gotten the opportunity to review this yet, but I have a 3rd grader now, so hopefully, we get a chance over one of the school vacations this year.

Both of these courses cover important topics like the danger of credit cards and bad debt.

Video games can teach kids about money

One of my earliest memories of learning about money comes from the classic video game Lemonade Stand. There are ad-supported free versions online and versions in your mobile app store of choice. It's a great way to learn about supply and demand, but it will probably get old after a few hours.

If you are looking for a 2021 version of Lemonade Stand, I suggest Pizza Company by Osmo. Osmo makes video games come alive in the real world. You set the tablet in a stand and a mirror redirects the camera in front of the tablet. Kids build things in front of the tablet and the Osmo game interprets it on the screen. It sounds complicated but it's so easy a 4-year-old can get it. The Pizza Company game is better for kids age 7 or 8 though. If you are curious about the Osmo learning system, I wrote a review here

When I was in high school my graphic calculator had a game called Dope Wars (it also goes by Drug Wars). Due to the content (i.e. illegal drug trafficking), it's best for older kids. Essentially the game taught you how to buy low and sell high. Wired has a history of the game which is 40 years old this year. You can get a version on the Google Play store here.

Looking for more? Kimberly Palmer from NerdWallet covers four money conversations to have with your kids which come up from playing Minecraft and Roblox. My kids love these games, but I don't understand them.
Final Thoughts on Teaching Kids about Money
Research shows that kids develop their money behavior from a young age. Unfortunately, financial literacy is not taught in many schools. That leaves it up to parents to fill in the gap. With the above resources, you can mix and match the education necessary to build a foundation for a great financial future.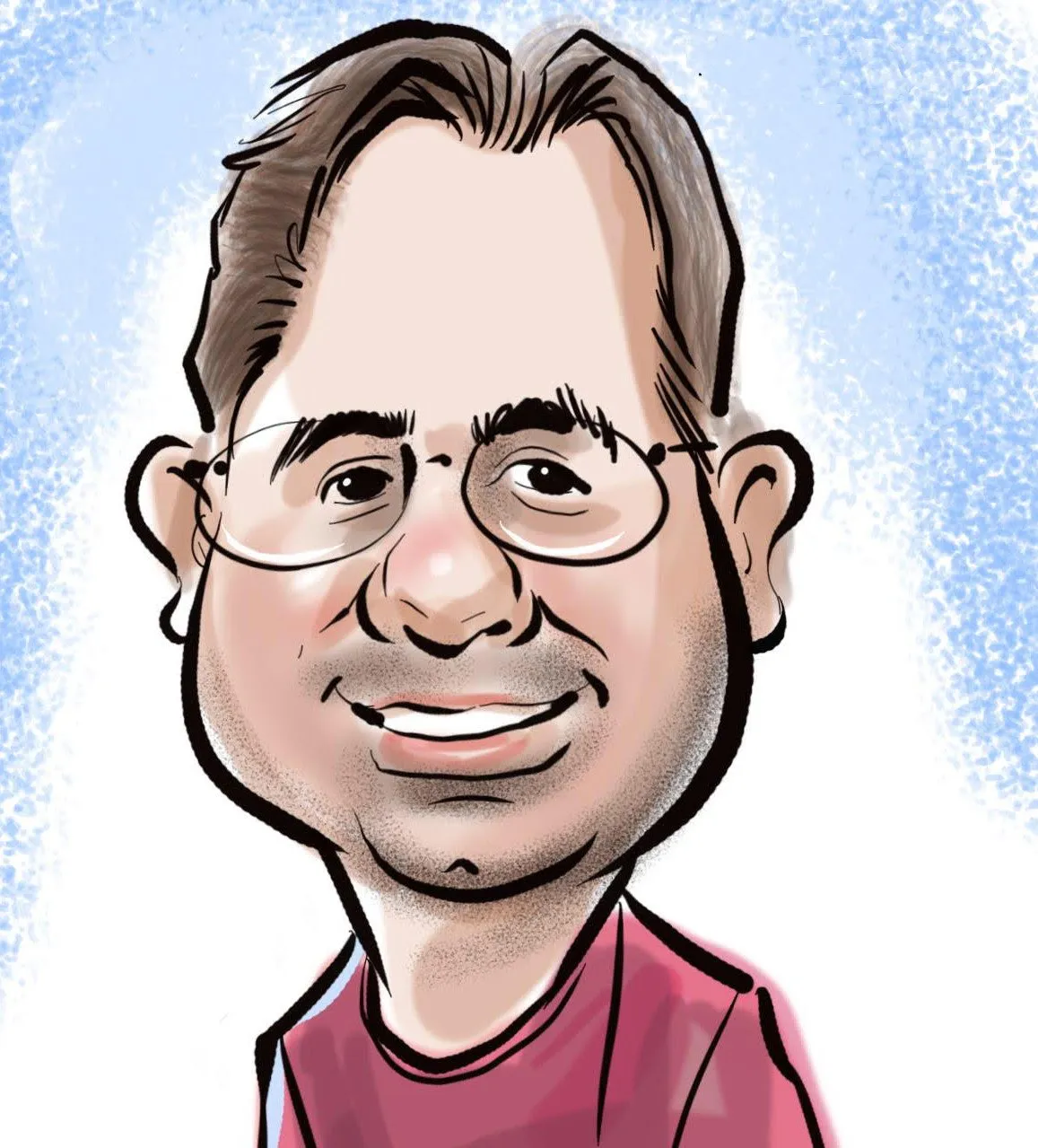 Brian MacFarland has reached more than 10 million people on his personal finance journey to financial independence.  He's been featured in the Washington Post, U.S. News and World Report, and Lifehacker.
Read more on the About page.
If you enjoyed this article please Support Kid Wealth