This article is about the book "Investing for Kids: How to Save, Invest and Grow Money" by Dylin Redling. If you are interested in the topic, in general, visit teaching kids how to invest
I had been meaning to pick up a copy of Investing for Kids for some time. It first caught my attention due to the incredible number of Amazon reviews. Check it out: over 2100 reviews as of mid-October 2022. More importantly, the reviews are excellent.
I finally took the plunge when I saw the author, Dylin Redling, at a financial conference selling the book. My kids now have an autographed copy, much like The Golden Quest and M is for Money. I hope that will make them want to read it more. I don't want to give them too many money books. The next one that I want them to read is Grandpa's Fortune Fables. The good news is that while this book says it's for ages 8-12, I think it's a better fit for 10-14.
Let's get started!
First Impressions of Investing for Kids
Investing for Kids is 120 pages long, which may seem slightly intimidating for an eight-year-old. However, there are a lot of illustrations which helps make it a quick read. The illustrations aren't fluff; there are graphs, work pages, and infographics. With seven chapters, a kid could reasonably do one chapter each night. More advanced readers could do a couple of chapters daily and finish it in a few days.
The chapters are:
Money 101
Save Your Money
Introduction to Investing
Low Risk/Low Reward
High Risk/High Reward
Diversify Your Investments
Grow Your Money
A section at the end includes a brief glossary, a resource list, and an index.
Here's a little bit about each chapter and what your child will learn:
Chapter Guide
1. Money 101
Money 101 starts with a history of money and its physical appearance. I always find this boring, so I was happy to see that this was short. The book explains how to earn money, how interest works, and was debt is within the first ten pages. Before the first fifteen pages are over, there's a concise description of the Federal Deposit Insurance Corporation (FDIC), certificate of deposits (CDs), internet banks, credit unions, and brokerages. It ends with a great story about entrepreneur Debbie Fields and her famous cookies.
My favorite part of this chapter is the section on earning money, which asks two specific questions: "What do you like to do?" and "What are you good at?"
2. Save Your Money
This chapter stresses the importance of budgeting and savings accounts so that they can earn interest. It explains what principal is along with simple and compound interest. I've seen compound interest taught a lot, but never simple interest.
The part of budgeting dedicates significant space to charity. There's a brief introduction to passive income, the Federal Reserve Bank, Warren Buffett, and the Rule of 72. I love a page that will inspire you to go on a field trip to different banks to ask them about the interest rates they have on their products.
Unfortunately, this book makes the classic mistake of crediting Albert Einstein as saying that compound interest is the eighth wonder of the world. He most likely DID NOT say any such thing. That doesn't make it any less great.
3. Introduction to Investing
This introduction to investing section was interesting because it didn't go into various types of investing. Instead, it mentioned the value of investing early. It covers risk and reward and Return on Investment (ROI). It teaches kids to think about whether they should be risky or safe investors in a way that makes it about their own risk tolerance.
This chapter also covers liquidity, which is something that I often overlook myself. In Bank of Dad, we learned that kids might understand a lot about liquidity because their parents whisk their birthday money away to a savings bank where they can't easily access it.
My favorite part of the chapter is the short section on evaluating a company's main attributes: earnings, growth, competition, consistency, and management. This is a terrific way to evaluate individual stocks.
Another notable part of the chapter got a book the top negative review on Amazon. Three pages are devoted to investing in companies that "Make the World a Better Place." It's mostly about investing in a company that does good. As part of this, there's a concise section, about a page, on ESG investing. The vast majority of this section is about the environmental aspect of companies. The review (unfairly, in my opinion) described this section as "woke 'virtuals' and 'morals.'" Many kids are very concerned about the environment, and they should be. They are looking at eighty years of climate disasters, and reversing the damage that has been done can't come soon enough for them.
This chapter included a page about the Great Recession of 2008. That's a complicated historical note. It's one example of why I think this book is better suited for older kids.
Low Risk/Low Reward
This chapter is where the reader learns about specific types of investments. The lower-risk investments covered in this chapter include treasury bills, certificates of deposits (CDs), highly-rated corporate bonds, and high-yield bonds.
This chapter covers corporate credit ratings, bond yield, and expense ratios. I would typically associate an expense ratio with a mutual fund or exchange-traded funds (ETFs), but it does have a place when investing in bond funds.
High Risk/High Reward
The high risk/high reward chapter starts with investing in the stock market. It includes information about individual stocks, mutual funds, and ETFs. It has concepts of avoiding gambling and lotteries as well as understanding bears, bulls, and black swans.
This chapter also includes information on how to open an investment account with online brokerages such as Vanguard, Fidelity, Charles Schwab, or Robinhood. It walks you through buying your first stock, including placing a market or limit order. There's a section on dividends. Finally, the ultimate mantra is covered, "Buy low, sell high."
This chapter includes three other types of high risk/high reward investments: private equity, venture capital, and angel investing. I don't know many kids who can use these investment options. Not many adults have these in their investment portfolios. There are some fun mentions, such as Pets.com's failure.
There's one page that mentions investments in "real estate, art, and collectibles." I think giving real estate investing only part of one page is a big disservice. It's worse that it is grouped with art and collectible investing. Imagine grouping owning an apartment building in Manhattan with having a few Beanie Babies.
Diversify Your Investments
Diversifying all the investments mentioned in the previous two chapters is essential. This chapter goes into asset allocation in detail. There's more about exchange-traded funds, investing in funds with low fees, and dollar cost averaging.
This short chapter (10 pages) also includes a short mention of Financial Independence, Retire Early (FIRE), and the rule of 25. The section is about two-thirds of a page. I would have liked to see this be at least a few pages.
Grow Your Money
This final chapter brings it all together by starting with entrepreneurism. There are a few more pages on FIRE. I'm not sure why there was the short section in the previous chapter when it's covered more here.
Finally, there's some coverage on adult topics like having a retirement account. There's more coverage of 401ks than kid Roth IRAs. There's a brief mention of taxes, which is fine. Kids probably don't need to get into long-term capital gain taxes.
Final Thoughts on Investing for Kids
The lack of real estate investing information is disappointing. I think it deserves its own chapter in any general investing book. One way to supplement this omission is by watching Teen Titans Go!'s episode of Finally a Lesson
Despite that minor nit-pick, Investing for Kids is a great book for a tween or teen learning how to invest. I've read quite a few books for children, and this is the best one on the singular topic of investing.
For topics other than investing please these kid books about money.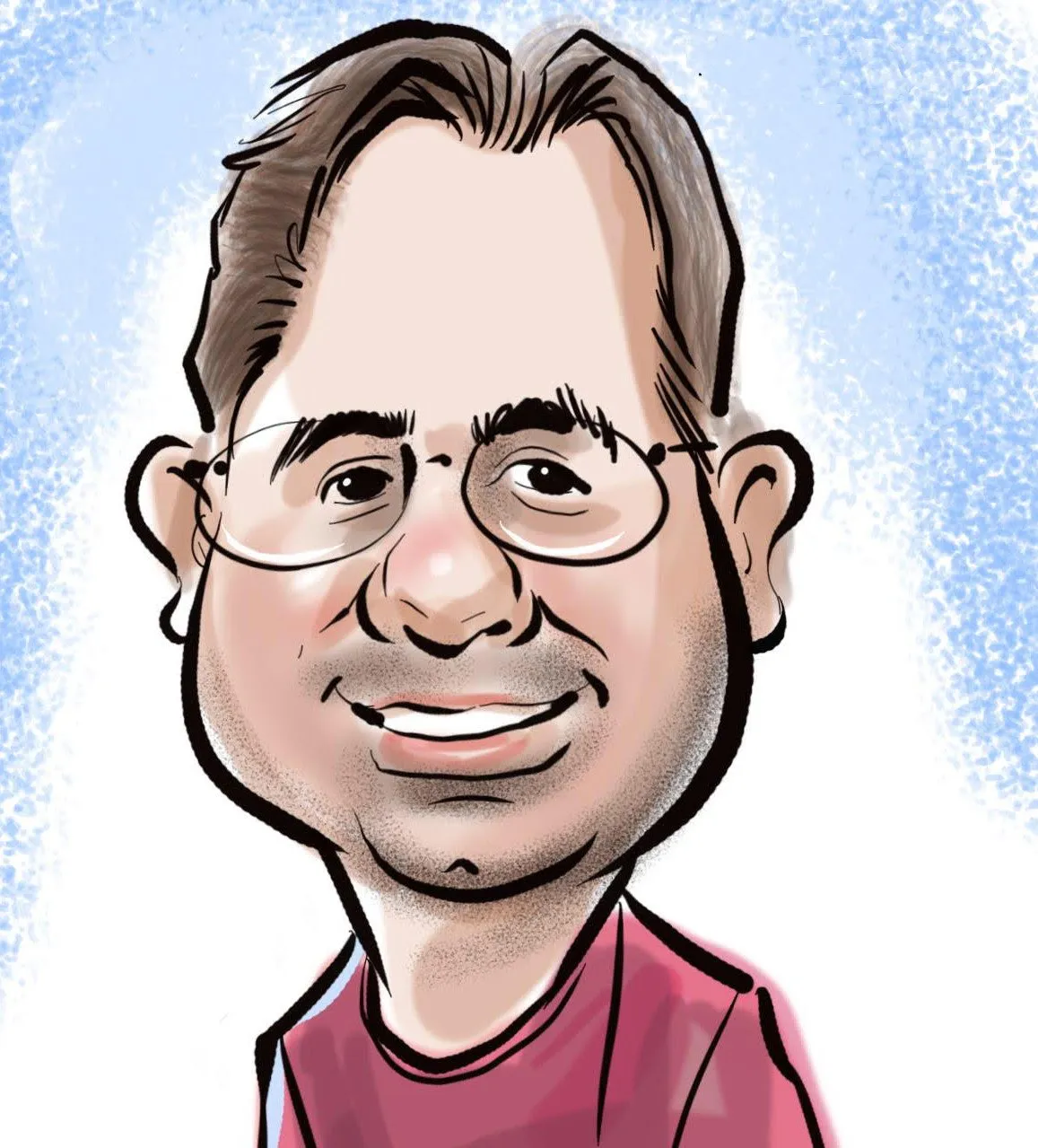 Brian MacFarland has reached more than 10 million people on his personal finance journey to financial independence.  He's been featured in the Washington Post, U.S. News and World Report, and Lifehacker.
Read more on the About page.
If you enjoyed this article please Support Kid Wealth