I'm on vacation, so I'm going to resurface this early article from Kid Wealth. Check back for fresh content later in the week.
Have you ever heard of If You Made a Million by David M. Schwartz? It's illustrated by Steven Kellogg who happens to have written and illustrated one of my wife's favorite books, The Mysterious Tadpole. My wife read it when she was a little girl. Our kids are very familiar with Alphonse.
By now you may have realized that If You Made a Million is not about helping adults understand money. It's about helping children. But please don't click away just yet. If there's one thing I've learned over the last 2 years, it's that adults can learn quite a bit from children's books.
Let's dig into what makes If You Made a Million so special. (By the way, I was not paid to write this review. I simply saw it at the library. I will however make a small commission if you purchase the book from the above link.)
If You Made a Million
Before I get started with the review, let's get a very important number out there: 1989. That's when If You Made a Million was written. Yes, the book is as old as Taylor Swift. It is also three years older than Your Money or Your Life, which is often considered the first FIRE book. It was also written 6 years before Suze Orman wrote her first book.
Being old doesn't make things good. (This blog is living proof of that.) Let's get to the actual content.
Overall, the book takes a child on a journey of earning and spending money. It starts with feeding a fish a penny, which will allow you to buy one of a shyster's pebbles. It continues to educate children about coins with increasingly more difficult jobs and ways to spend the money. These first few pages are fairly boring, but they go quickly since there's only a sentence or two on each page. It's important to build that foundation.
Once you get into earning a dollar, the book tells the story of compound interest. Here's the first one:
At ten dollars, the compound interest story gets a little more exciting:
At one thousand dollars, the idea of checks and how they work is introduced. It's simply much easier than carrying around a wheelbarrow of coins or even a bunch of bills.
At fifty thousand dollars, we learn about how mortgages work:
There's a little more to mortgages. Specifically, it shows how you keep giving money to the bank year after year for 40 years. The illustrations show the old man still physically bringing his check to the bank for his castle payment. It also explains that this time, you are the one paying interest to the bank.
Finally, we get to the FIRE part of the book. It only takes six sentences. The first four are:
"If you have some very expensive plans, you may have to take on a tough job that pays well.
If you think ogre-taming would be an exciting challenge, you can have fun and make a great deal of money, too.
Of course, you may not enjoy taming obstreperous ogres or building bulky bridges, or painting purple pots.
Enjoying your work is more important than money, so you should look for another job or make less expensive plans."
Remember what I wrote before about adults learning from children's books? That last sentence is "Exhibit A" of that.
I promised you six sentences. Here's two more:
Did you catch the financial independence message there? Having that kind of passive income gives you the option to not work at all, but maybe you should choose the work that interests you because doing nothing could be boring.
There's a quick concluding page after that to get children's minds thinking about what they'd do if they made a million dollars.
Final Thoughts on If You Made a Million
I found it surprising how well the math from 1989 holds up today. The banks aren't paying 5.25% interest like the examples. However, we often work with similar (or even larger) interest rates assuming more risk and different asset allocations.
Also, the one million number at the end might not seem like enough today. However, it is $2,034,157.94 in 2018 dollars. You'll often see $2 million as the target number for FIRE, so the one million number from 1989 is solid.
After the story ends, there's a significant section of "A Note from the Author." Here you get about 1500 words on each of the themes in the book: why money, how banks work, interest and compound interest, checks and checking accounts, loans, and income tax.
Finally, there's a huge explanation of how he calculated some of the amazing numbers used in the book. These are things like a million dollars in pennies will stack 95 miles high and a million dollars in quarters would way as much as a whale. If you love geeky math, this is fun, but you could choose to skip it and still get all the financial lessons.
I loved If You Made a Million so much that I decided to buy it. We've read it about every year for a few years now.
Originally published on: Jan 11, 2022 at 13:39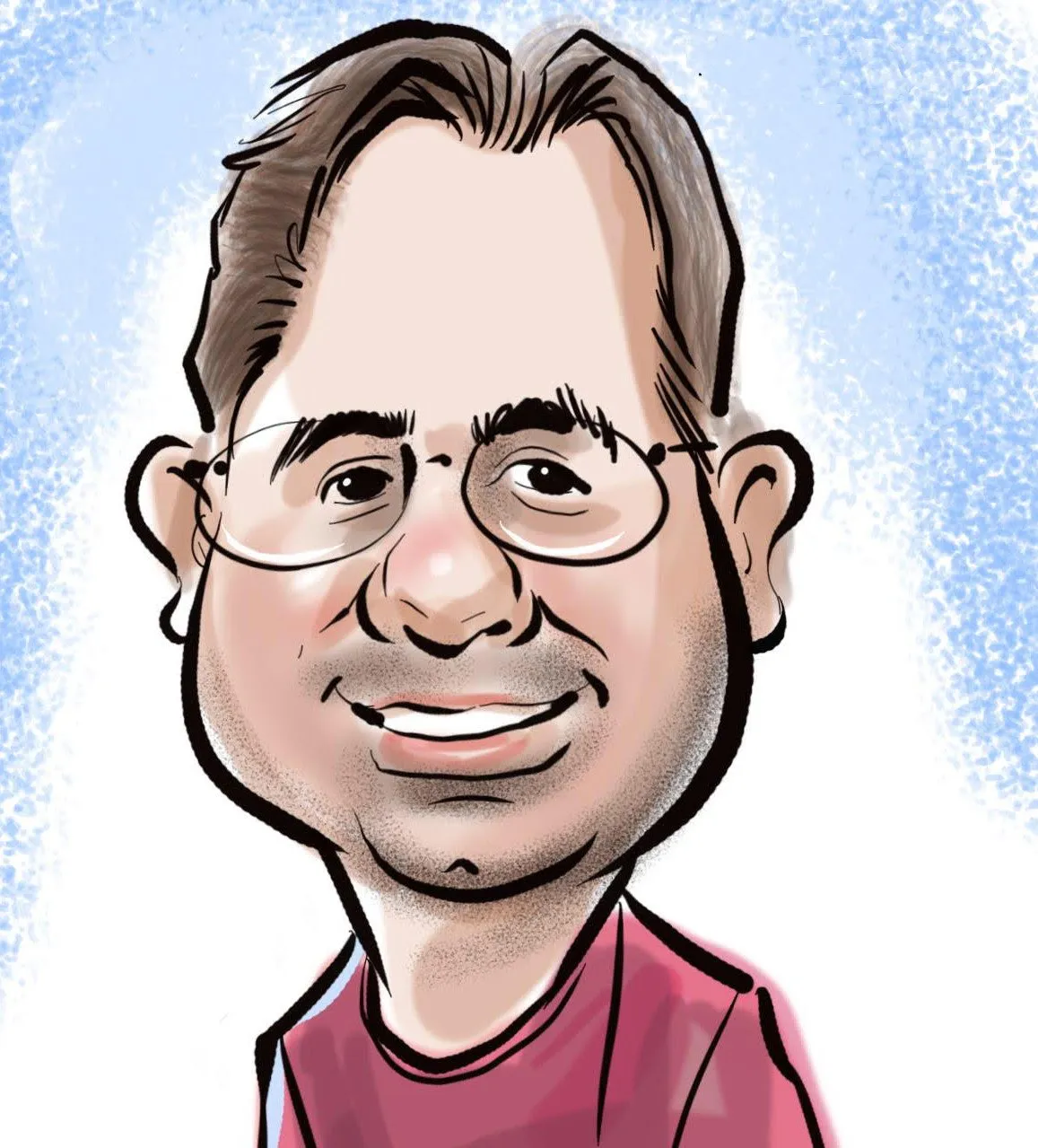 Brian MacFarland has reached more than 10 million people on his personal finance journey to financial independence.  He's been featured in the Washington Post, U.S. News and World Report, and Lifehacker.
Read more on the About page.
If you enjoyed this article please Support Kid Wealth