On my Kid Wealth Twitter account (@KidWealth), I noticed a lot of my followers saying how good Grandpa's Fortune Fables by Will Rainey is. I started following him and his Blue Tree Savings website. He had some great blog posts about a millionaire janitor and how McDonalds really makes their money.
Naturally, I fast-tracked Grandpa's Fables to the top of my "to read / to review" list. To be honest, it helped that the Kindle price is currently $3. This was an easy buy because I get to help a fellow kid financial literacy advocate… and because I could be frugal at the same time.
Grandpa Fortune Fables' Audience
Grandpa's Fortune Fables was written for kids ages 7-13. This is a much better fit for my kids (age 8 and 9) than M is for Money. That book was aimed at younger kids. I was able to read it myself over two days. I'm a slow reader and it took me around a couple of hours. It's 21,339 words (that information is a tiny bit of a spoiler that you get at the end of the book).
My 8-year-old is at a guided reading level of "N" and he did two chapters earlier today. I was hoping to have my kids read it and contribute to this review, but they could sense that it was "learning" and resisted. When I convinced my 8-year-old to read one chapter, he read a second one on his own because he wanted to solve the money code. Each chapter has a question at the end about the main idea. The correct answer corresponds to a letter. Get all the letters and you solve the money code, which can be used for a discount to a money club.
Maybe it's my kids, but I've found that a book needs to have a gimmick to hook my kids. They're busy with school, karate, soccer, baseball, scouts, music lessons, Duolingo, etc. I can understand why they wouldn't want to do extra reading.
Grandpa Fortune Fables' Format
I had expected the book to have different, unrelated money fables. I was pleasantly surprised to find that all the fables are connected by a running story of a couple of main characters. Most of the chapters end with a bit of a cliffhanger, which made it difficult to put down. I wasn't expecting to read it in two days, but I just kept on flipping through to the next chapter to see what the next money lesson would be.
The characters themselves are a little reminiscent of Rich Dad, Poor Dad with one character who is good with money teaching the kid who comes from a family with poor money management. Rainey does list Rich Dad, Poor Dad as one of the inspirations for his book. It's a little outside the scope of this review, but I've included more information at the end of this article about why I cringed when I saw this. Fortunately, readers of Grandpa Fortune Fables can be blissfully unaware of this reality and still get great financial information.
Grandpa Fortune Fables' Money Lessons
There are 14 money lessons covered in the book. They are:
Everyone Can Become Wealthy
Getting Rich Quick
Rich Vs. Wealthy
Working Smart
Kid Entrepreneur
Save Then Spend
Invest
Debt and Gambling
Tax
Risk
Strategy (Leave Investments Alone)
Home is not an Asset
Charity
Starting a Business
Almost all of the chapters are done extremely well – so well, I couldn't imagine any way to improve on them. However, the chapter on debt used a metaphor of growing red trees to illustrate debt seemed out of place. I understood what the metaphor meant knowing that compound interest in the form of debt can work against you. It just wasn't clear in the book why the character loaning the money would plant a tree to represent how much debt the borrower would need to pay back. Even then, I can't think of a better analogy to model it.
The chapter on your home not being an asset is a valuable lesson, but I'm not sure how relatable it is for the average 10-year-old who doesn't own a home. This is one money lesson that will probably need reinforcement every few years until the young adult gets to house-buying age. This chapter will be a great discussion with our kids when they ask about why all their friends live in mansions and we live in a more modest house.
Final Thoughts on Grandpa Fortune Fables
I may have been overly critical on a couple of minor points of this book. I think that's because it is overall so well done that those minor things stood out to me. I have previously said that If You Made a Million is the best personal finance book for kids, but Grandpa Fortune Fables surpasses it. In hindsight, If You Made a Million, tries to cover too much taking you from a description of what a penny is to financial independence by earning interest on a big nest egg.
The stories in Grandpa's Fortune Fables are more engaging than the If You Made Million. I would love to have seen this book come home from school because my kids would have had less resistance to reading it. It should be the core book of any financial education for kids ages 7 to 13.
The problem with the Rich Dad, Poor Dad
Rich Dad, Poor Dad is widely considered the worst personal finance book. It comes up on most search results for "Worst Personal Finance book." The author Kiyosaki himself seems to be modeled in Grandpa's Fortune Fables as Shovel Sam – the scammer who tells everyone that there is gold on the island so he can get rich selling shovels. Kiyosaki is active in the MLM/pyramid scheme community. He's also sold a $45,000 course on real estate and suggested that people fund it with credit cards.
You can learn more about these courses in this CBC Marketplace news expose:
Nonetheless, Robert Kiyosaki filed for bankruptcy. There's so much negative with Kiyosaki it's hard to know where the bad money lessons end.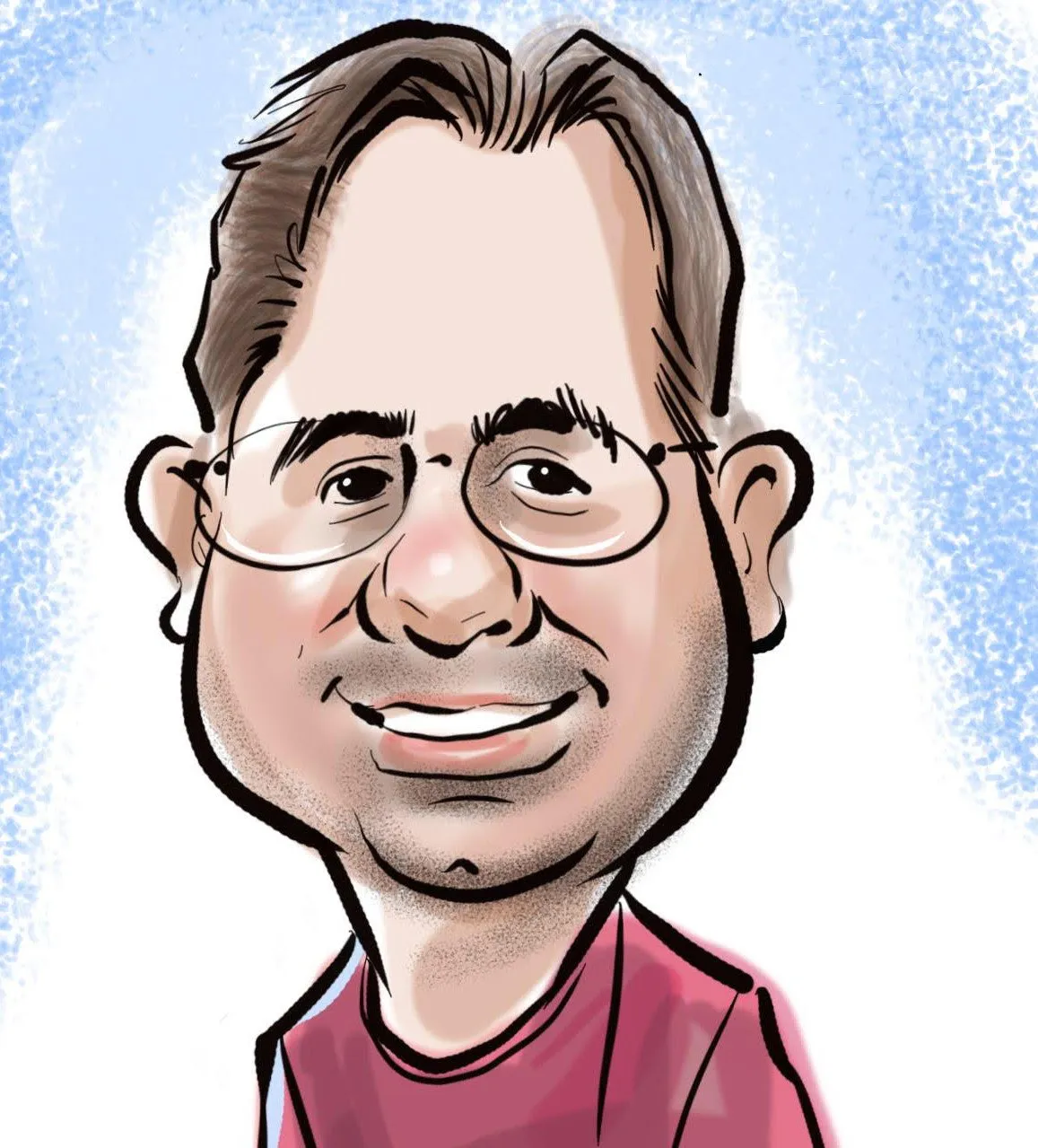 Brian MacFarland has reached more than 10 million people on his personal finance journey to financial independence.  He's been featured in the Washington Post, U.S. News and World Report, and Lifehacker.
Read more on the About page.
If you enjoyed this article please Support Kid Wealth