Today's article is a work-in-progress. My wife's tested positive for COVID (she's vaccinated and boosted, so just needs rest) and we had a few big emergencies come up. There are a ton of board games that can help kids learn about money. For now, we'll cover a few. In the coming months, I'll revise it adding more games.
Board games are a great way to teach kids about money. Why not learn basic money management during family game night?
When you think about the best money board games, Monopoly instantly comes to mind. However, Monopoly isn't the only "game" in town. (Sorry, I couldn't resist.)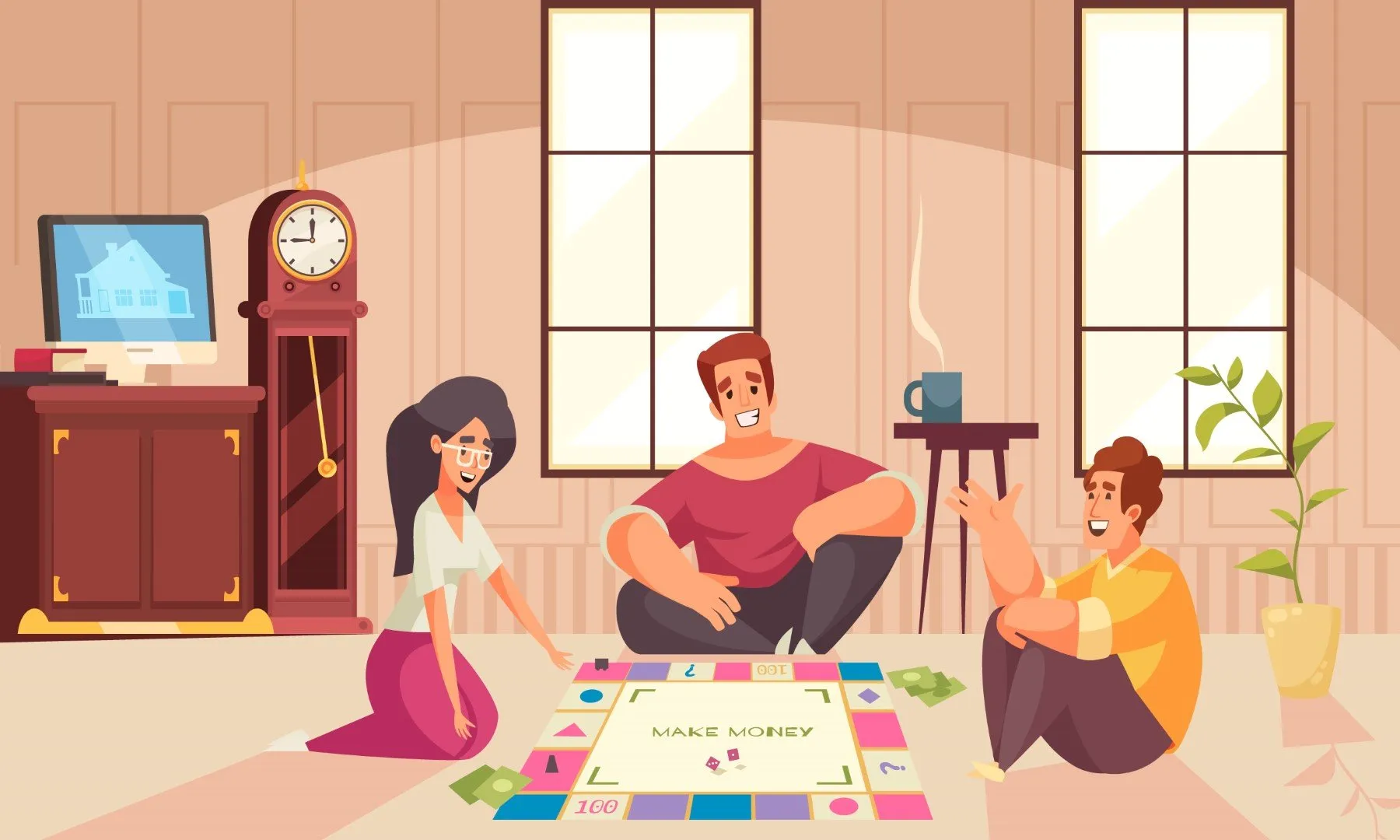 Best Money Board Games for Younger Kids
Allowance by LakeShore
The best board game to teach your kids about money is LakeShore's Allowance Game. You earn money for doing things like mowing the lawn, but you can lose money if you break a window. Like all the other board games you use play money which is good for learning math concepts like addition and subtraction. This one adds coins to the mix which is great for learning decimals.
Official Recommend Age: 5-11
Our Recommended Age: 5-11
Players: 2-4
You can find Allowance on Amazon here
Money Bags Coin Value Game
This is path/journey game (like Candyland or Sum Swamp) that involves counting coins and making change. In addition to money, players will learn addition and subtraction.
Lessons:
Coins
Making Change
Early Math Skills (addition, subtraction)
Official Recommend Age: 5-11
Our Recommended Age: 4-8
Players: 2-4
You can find Money Bags Coin Value on Amazon here.
The Game of Life
Many people forget about the classic game of Life as a money board game. It's a game that whole family can play, Maybe I'm a traditionalist, but a friend had a newer version of Life and I didn't like very much.
My favorite thing about Life is the career choice at the very beginnning of the game. Unfortunately, we live in a world where financial success depends greatly on the career path that one chooses. In the classic version of this game, you can't directly choose a career in Life, but you can choose to go to college to set yourself up with higher earning career paths.
Lessons:
Career Choice
Early Math Skills (addition, subtraction)
You can find The Game of Life on Amazon here.
Honorable Mention Money Game for Kids
Not all games have to deal directly with money to build money skills. Money skills are often closely related to math skills. That's why it can also be good to look into Uno (make sure the kids do the scoring).
Dishonorable Mention Money Game for Kids
Cashflow and Cashflow for Kids
This game is by the creator of Rich Dad, Poor Dad. While some find it to be an inspirational book, experts have criticized it and labeled it one of the worst personal finance books. Additionally, author Rober Kiyosaki recommends VERY bad ideas that can get people into tons of big credit card debt.
I only know a few people who have played the game for older kids and they didn't give it good reviews. At $80, it is the most expensive game here. I think Rich Dad is just looking to get rich off of you.